Top | White Light Confocal | Laser Confocal | Differential Interference Contrast | White Light Interferometry | Phase Shift Interferometry | Reflectometry Film Thickness
Measure nanometer level transparent film thickness.
Spectroscopic reflectometry film thickness measurement
Film thickness is calculated by a curve fitting method using an optical model after the absolute reflectance at six wavelength is measured. Film thicknesses from several nanometers to one micron can be measured. Very small areas, such as sub-micron areas, to whole field of view film thickness distribution can be measured because our method measures film thickness at each detector pixel.
Small area film thickness measurement example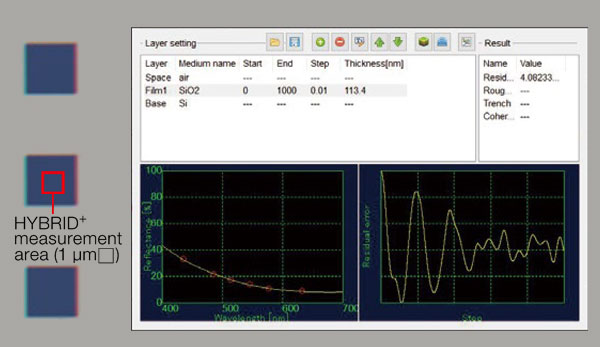 Film thickness distribution measurement example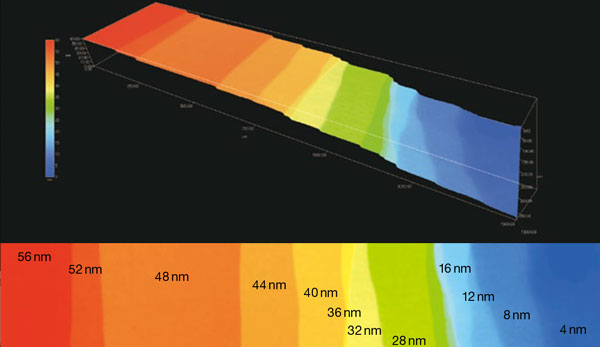 For More information

Contact Us Online Form
Phone: 916-897-2441
Email: [email protected]