We are very excited to be attending SemiCon west 2018 in San Francisco, CA July 10-12. Come visit with us at the ABB booth #2217.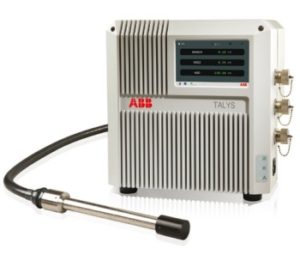 About ABB
Since 1973, ABB Measurement & Analytics enables scientist to perform through excellence in infrared spectroscopy. Its portfolios of high performance laboratory, at-line and process FT-IR/FT-NIR analyzers have addressed a wide variety of applications offering turnkey solutions for Petroleum, Chemical, Life Sciences, Semiconductor, Academic, Metallurgy, OEM and Remote Sensing/Space markets. Our spectrometers perform real-time analysis of the chemical composition and/or physical properties of a process sample stream. In the Semiconductor industry, ABB wet process analyzers allow real-time end-of-bath alerts, prevent excursion events, enable effective bath dosing and reduce chemical cost by increasing bath lifetime and reducing waste. Also, Los Gatos Research (LGR), a member of the ABB Group since 2013, has been developing innovative laser-based measurement strategies for non-destructive analyses of gases and liquids.LGR, we create the world's highest performing instruments for leading-edge research, industrial process monitoring and control, air quality and emissions monitoring, greenhouse gas measurements and isotopic measurements.
About SEMICON West
Three days of presentations with more than 80+ hours of technical and business programming, plus hundreds of exhibitors provide the insights, innovations, and intelligence you need to get ahead and embrace today's disruptive landscape.
From materials, equipment, design, manufacturing, system integration, and demand channels to new verticals and adjacencies such as Flexible Hybrid Electronics, MEMS & Sensors, you'll gain access to the best in the business and get a glimpse at what's next. Immersive, new experiences demonstrating hot-buttons like Smart Transportation, Smart Manufacturing, MedTech, Big Data, IoT, and the cognitive technologies that are transforming the world make this year's Expo like no other before.
Visit the SEMICON West  site