Top | Personnel & Reps | Clients | Events
Steven M. Barnett, Ph.D.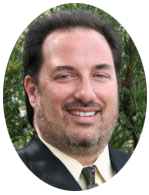 Dr. Barnett, the Principal of Barnett Technical Services, has a wide range of technical and business experience that allows us to provide a unique level of service to our clients and customers!
Technical Background
Dr. Barnett specializes in the application of optical methods towards the characterization of materials across a wide range of material classes.
Dr. Barnett received his Ph.D. degree in Chemistry from McGill University and subsequently worked as a Research Fellow at the National Institutes of Health.
Since 1997, Dr. Barnett has worked worked with many industries in the application of optical methods for materials characterization.
Dr. Barnett has also been active in the Society for Applied Spectroscopy (SAS) as a member of the Executive Committee and the Governing Board in addition to serving as President of the Northern California local section for many years. He is also a member of the American Society for Trace Evidence Examiners (ASTEE) Dr. Barnett is also active in SPIE and the Materials Research Society.
Business Background
Dr. Barnett holds an MBA degree from the Graduate School of Management of the University of California, Davis with an emphasis on technology management, organizational behavior, and entrepreneurship. He has founded two companies that utilize optical methods for disease diagnosis and often acts as a consultant for startup companies in the medical diagnostics and optics fields.
Peter Hansell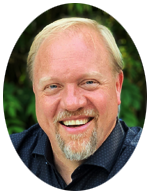 Peter has spent a lifetime working on cutting edge technologies. Starting with desktop publishing using the innovative Apple and Adobe products in 1994, Peter quickly moved into creating marketing on the brand new world wide web. Working for corporate and entertainment clients, Peter grew his company into a San Francisco stalwart by the end of the 1999 with 24 employees. As the web evolved, moving into enterprise big data websites was a natural progression.
Next Peter spent a decade in the games industry making both board games and video games. Starting as a developer, Peter worked across the industry rising to executive producer and Art Director.
The move into innovative analytical tools continues the trajectory of working with the latest in cutting edge technologies that Barnett Technical Services brings to the latest technology problems.
Mr. Hansell holds a Bachelor of Arts in Industrial Design from San Francisco State University and an Masters in American History from California State University East Bay.
James Chan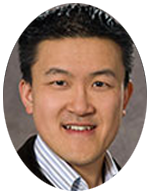 James Chan received a B.S. in Chemical Engineering in 1997 from the University of California, Berkeley and a Ph.D. in Chemical Engineering from the University of California, Davis in 2002, where he studied the interaction mechanism of ultrashort laser pulses using a combination of Raman and fluorescence spectroscopy/microscopy.
Dr. Chan held postdoctoral position at Lawrence Livermore National Laboratory (LLNL) in the Medical Physics and Biophysics Division, where he developed Raman spectroscopy methods for single cell analysis for a broad range of biomedical applications. He then became a LLNL staff scientist from 2005-2010 where he continued his biophotonics research jointly with the NSF Center for Biophotonics at UC Davis. At LLNL, he was also involved in research developing optical sensors for chemical sensing applications.
In 2011, he joined the research faculty in the Department of Pathology and Laboratory Medicine at the University of California, Davis, where his research focus was on developing optical spectroscopy and microscopy methods (Raman, fluorescence, nonlinear optics) for biological and biomedical imaging.
Dr. Chan has co-authored over 60 publications in refereed science journals and several book chapters.
Dorothy M. Haynes
Over the course of her career, Dorothy has worked in various successful business areas, including in telecommunications and technology. She has managed coworking/event spaces, coordinated and led trade shows, as a representative of Barnett Technical Services.
During her career in business and through her volunteer work with non-profits, she created and implemented processes which made each entity more efficient, which enabled them to better serve their growing clientele.
Dorothy holds a Bachelor of Science degree in Business Administration, with a concentration in Marketing.
For More information

Contact Us Online Form
Phone: 916-897-2441
Email: [email protected]