Top | Personnel & Reps | Clients | Events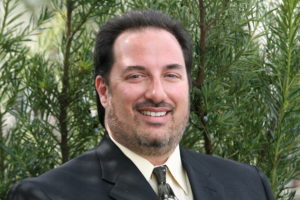 Steven M. Barnett, Ph.D.
Dr. Barnett, the Principal of Barnett Technical Services, has a wide range of technical and business experience that allows us to provide a unique level of service to our clients and customers!
Technical Background
Dr. Barnett specializes in the application of optical methods towards the characterization of materials across a wide range of material classes.
Dr. Barnett received his Ph.D. degree in Chemistry from McGill University and subsequently worked as a Research Fellow at the National Institutes of Health.
Since 1997, Dr. Barnett has worked worked with many industries in the application of optical methods for materials characterization.
Dr. Barnett has also been active in the Society for Applied Spectroscopy (SAS) as a member of the Executive Committee and the Governing Board in addition to serving as President of the Northern California local section for many years. He is also a member of the American Society for Trace Evidence Examiners (ASTEE) Dr. Barnett is also active in SPIE and the Materials Research Society.
Business Background
Dr. Barnett holds an MBA degree from the Graduate School of Management of the University of California, Davis with an emphasis on technology management, organizational behavior, and entrepreneurship. He has founded two companies that utilize optical methods for disease diagnosis and often acts as a consultant for startup companies in the medical diagnostics and optics fields.
Peter Hansell
Peter has spent a lifetime working on cutting edge technologies. Starting with desktop publishing using the innovative Apple and Adobe products in 1994, Peter quickly moved into creating marketing on the brand new world wide web. Working for corporate and entertainment clients, Peter grew his company into a San Francisco stalwart by the end of the 1999 with 24 employees. As the web evolved, moving into enterprise big data websites was a natural progression.
Next Peter spent a decade in the games industry making both board games and video games. Starting as a developer, Peter worked across the industry rising to executive producer and Art Director.
The move into innovative analytical tools continues the trajectory of working with the latest in cutting edge technologies that Barnett Technical Services brings to the latest technology problems.
Mr. Hansell holds a Bachelor of Arts in Industrial Design from San Francisco State University and an Masters in American History from California State University East Bay.
Kelly Grym
We are excited to welcome Kelly Grym as our newest addition to the BTS team. Kelly brings a very unique perspective to our team with her 22 plus years of experience as a purchasing agent/business manager from the public sector in the NYS Education system.  She comes to us with a stellar background that includes project management, accounting, budgeting, and vendor management. Kelly will take on an integral role as Administrative Assistant as our company continues to grow and thrive.

Advanced Technisales is a representative of Barnett Technical Services for Ostec and Micro Support products in the Eastern United States. Founded in 2009 Advanced Technisales specializes in selling process optimization and control equipment for R&D, pilot plant and plant. At present we sell in-situ MIR, NIR, Raman, THz-Raman and Particle Size Analysis. We also sell Calorimeters, Automated Lab Reactors and process enhancement software.
For More information

Contact Us Online Form
Phone: 916-897-2441
Email: info@Barnett-Technical.com