We are very excited to be attending GCC 2023 in Galveston Texas. Please visit us in Booth #315.
We will be showing the Micro Manipulators from MicroSupport.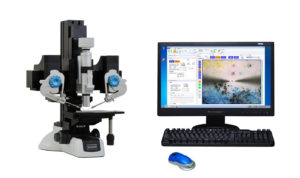 Micro Support Micromanipulators
Microscope/micromanipulator system to easily perform sample manipulations as small as 1 micron. Probes available for a wide range of sample manipulations, including:
Isolating particles
Cutting
Milling off a surface
Micro tweezers
Vacuum for particle transfer
Arms also be added to FTIR or Raman Microscopes
Gulf Coast Conference, October 11-12, 2023 in Galveston, Texas
The Gulf Coast Conference is a non-profit organization oriented toward the education and advancement of knowledge of Chemical Analysis Technology associated with the Petrochemical, Refining, and Environmental fields, and will forward this goal through annual technical meetings, regular communications, and training courses focused on these fields.