The spread of COVID-19 has led to great changes in the lives of people worldwide. This includes the need for increased social distancing and the use of Personal Protective Equipment (PPE) to minimize the risk of spreading and acquiring disease from others and the surrounding environment. The use of PPE, including gloves, safety goggles, and a mask causes difficulties for failure analysis and particle isolation where precise microscopic sample handling is often required. Precise manipulations using probes and other handheld tools while looking through a microscope, are much more difficult while wearing PPE.
The Micro Support Axis Pro micromanipulator is an excellent solution for performing precise microscopic sampling where PPE is required. The system includes a zoom microscope, a motorized XYZ stage, and two motorized arms. The arms can be configured with a wide range of tools including probes, knives, scrapers, and micro-tweezers which allows for sampling of many materials smaller than 10 ?m. This allows the removed material to be analyzed by a range of analytical techniques where in situ analysis is not possible.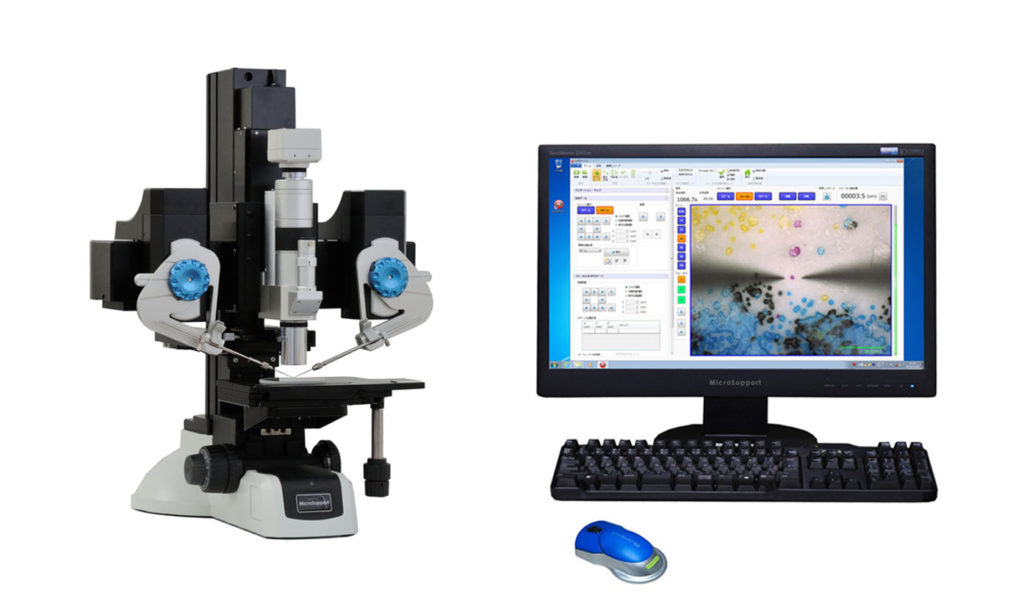 The sample stage and both arms are controlled by stepper motors where motion is controlled through mouse control with a PC interface. Very fine motion can also be performed through the use of arrows and buttons in the software – movements of the stage and arm can be as small as 0.1 μm per step.
Configuration of the system with appropriate tools can easily be performed with PPE in place (video below shown without gloves but could easily be performed with gloves).
With the sample placed under the microscope and tools in place on the micromanipulator, all movement and manipulations of the sample stage and probes are controlled through mouse control while observing the sample through a computer interface. This type of sample manipulation makes precise microsampling much easier than traditional means while wearing PPE.
For a detailed description of common tools that can be used for particle isolation and failure analysis, please see the Steve's Solutions writeup link below:
STEVE'S SOLUTIONS: PARTICLE AND DEFECT ISOLATION WITH A BENCHTOP MICROMANIPULATOR
The Micro Support Axis Pro micromanipulator can also be used in situations where a higher level of safety and security are required. The micromanipulator can be set up inside of a glovebox with a feed-through to the controlling computer and mouse/display so that the operator can safely perform sample manipulations while the sample is inside a glove box.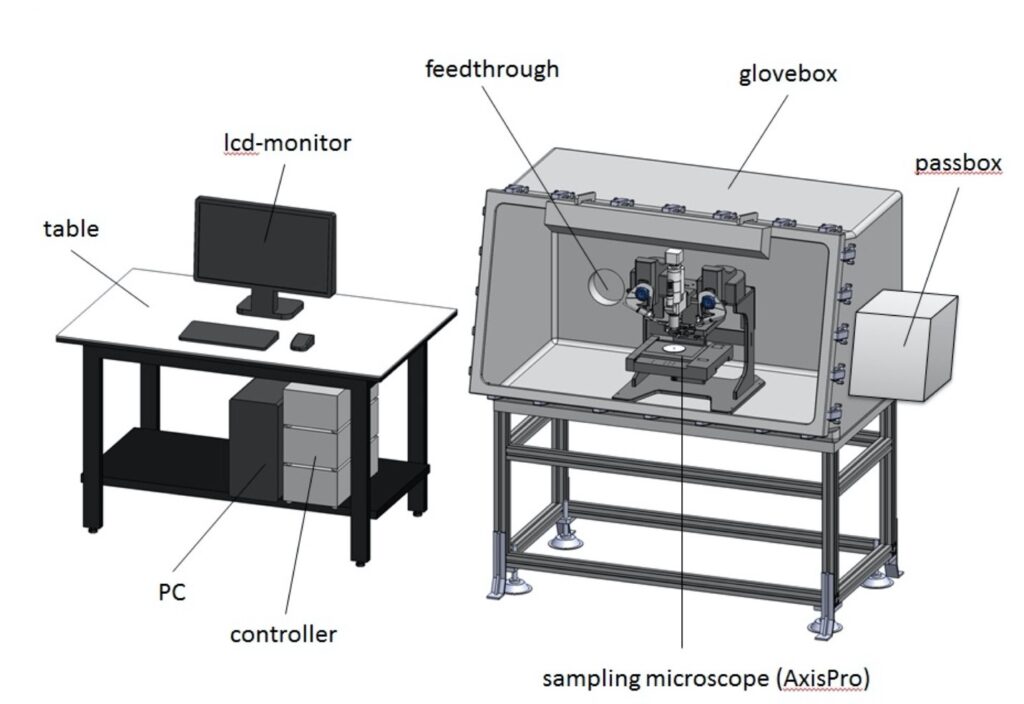 Conclusions
The Micro Support Axis Pro micromanipulator simplifies failure analysis and particle isolation in a post-COVID-19 environment where operators need to wear PPE through the use of intuitive, computer-controlled microsampling.
About Barnett Technical Services
Barnett Technical Services distributes products for material characterization and manipulation. Our products typically emphasize the use of spectroscopy and/or microscopy.
About the Micro Support Axis Pro micro manipulator
Micro Support specializes in the development, design, manufacture, sales and maintenance of micro-sampling machinery used for analysis, as well as in the accessories used with them.
Steve's Solutions
To view the micromanipulator in action, visit the Steve's Solutions article featuring this instrument.
For More information
Micro Support page
Micro Support Manufacturers Website

Contact Us Online Form
Phone: 916-897-2441
Email: [email protected]