We are very excited to be attending AGU Fall Meeting 2017 in New Orleans, LA.
We will be at booth #2046 representing Micro Support: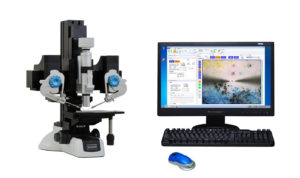 Micro Support Micromanipulators
Manipulation of small materials.Probes available for a wide range of sample manipulations, including:
Isolating particles
Cutting
Milling off a surface
Nanoliquid deposition
Vacuum for material removal
Arms also be added to FTIR or Raman Microscopes.
About AGU 2017 Fall Meeting
More than 24,000 attendees from 113 countries are expected to attend the 2017 AGU Fall Meeting.  The AGU Fall Meeting brings together leaders from academia, government, and the private sector to examine and discuss the latest research and scientific developments in earth and space science.