World-Leading Thermal Conductivity Analysers
Test Thermal Conductivity, Thermal Diffusivity and Specific Heat of most material types in a single measurement! This is possible with the absolute Hot Disk method, with no need for repeated calibrations or use of standard samples. This flexible method merely requires one or two pieces of the sample in question to test, each with no more than one flat surface where the sensor can be applied. There is no need for fixed geometries, contact agents or surface modifications.
Hot Disk Products page: https://www.hotdiskinstruments.com/products-services/.
Sensors
The Hot Disk sensor, at its core, is an insulated nickel double spiral, which is utilized for both transient heating and precise temperature reading. The insulation material makes the sensor mechanically stable and durable, and the use of nickel metal in the spiral makes the thermal conductivity measurements accurate.
Klapton Sensors
The Kapton-insulated sensors are the most versatile in the Hot Disk sensor portfolio. They have a long lifetime, if handled with care, even when employed at temperatures as high as 300 °C in air atmosphere.
Teflon Sensors
Teflon-insulated sensors are designed for use in extreme conditions, such as acidic or corroding environments, or with sticky and reactivate samples. These sensors otherwise have features similar to the Kapton sensors.
Mica Sensors
The mica-insulated sensors are designed for measurements at elevated temperatures, typically above 300 °C and up to a maximum of 800 °C. They are commonly more perishable at higher temperatures, but easily replaced.
Measurement Modules
Hot Disk devices can be tailored to testing needs not only by the selection of sensors, but also by the range of measurement modules. available. These modules allow testing of samples of different geometries, thermal conductivity ranges and material types.
The Isotropic Standard Module is the core, featured in all configurations, whereas the optional modules will add new capabilities to your Hot Disk configuration.

Isotropic Standard Module
All-round testing of bulk thermal conductivity.
TPS 2200, TPS 2500 S, TPS 3500, TPS 1500, Hot Disk M1, TPS 500(S)

Anisotropic Standard Module
Direction dependent thermal conductivity measurements.
TPS 3500, TPS 2500 S, TPS 2200, TPS 1500

Slab Module
Two-dimensional testing of sheet or slab samples.
TPS 2200, TPS 2500 S, TPS 3500, TPS 1500, TPS 500 S

One Dimensional Module
Testing thermal properties of rod-like samples.
TPS 3500, TPS 2500 S, TPS 1500, TPS 500 S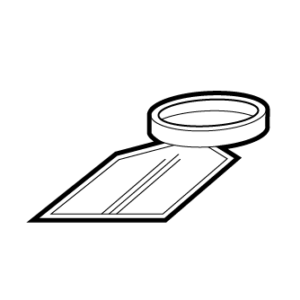 Specific Heat Capacity Module
Direct Cp testing of complex samples.
TPS 3500, TPS 2500 S, TPS 2200, TPS 1500, TPS 500 (S)

Low Density/ Highly Insulating Module
For measurements of the lightest and most insulating samples.
TPS 3500, TPS 2500 S, TPS 2200, TPS 1500

Structural Probe Module
Identify trends and defects inside the sample.
TPS 3500, TPS 2500 S

Single Sided Testing
For rapid testing of limited sample volumes.
TPS 3500, TPS 2500 S, TPS 2200, TPS 1500, TPS 500(S), Hot Disk M1

Atomization Module
Remote-control the equipment using TCP/IP.
TPS 3500, TPS 2500 S, TPS 2200, TPS 1500, TPS 500(S), Hot Disk M1
For More information

Contact Us Online Form
Phone: 916-897-2441
Email: [email protected]