We are very excited to be going to Phoenix AZ for ISTFA 2021. This is always a great show and we are looking forward to meeting with friends and making new ones. Please visit us at Booth #508.
We will be at there representing a number of products:
Micro Support Micromanipulators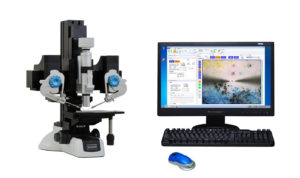 Microscope/micromanipulator system to easily perform sample manipulations as small as 1 micron. Probes available for a wide range of sample manipulations, including electrical probing, isolating particles, cutting, milling off a surface, micro tweezers, and vacuum for particle transfer.
Arms also be added to FTIR or Raman Microscopes.
Nanoro
The Nanoro M is a cutting edge light microscope which can break the optical diffraction limit using the Super-Resolution Microsphere Amplifying Lens (SMAL). Nanoro M benchtop super resolution microscope for imaging of semiconductor circuits with resolution under 100 μm.
Attolight
Attolight Cathodoluminescence for defect detection in compound semiconductor materials.

About ISFA 2021, Oct 31 – Nov 4, Phoenix Convention Center
Plan today to attend ISTFA 2021! The 46rd International Symposium for Testing and Failure Analysis (ISTFA). This year's theme is ' Riding the Wave of System in Package'