Top | Allalin | Chronos | Säntis | Mönch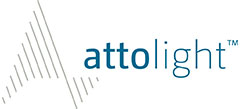 Attolight manufactures the leading cathodoluminescence (CL) microscopes and accessories on the market. These systems are used for a range of applications, including:
Micro-LED characterization
Defect Visualization and Counting in Optoelectronic Materials
Power Electronics
Photovoltaic Materials
Defects in Thin Film Battery Materials
Semiconducting Diamond
Attolight's Quantitative CL-SEMs offer "No Compromise" large field fast scanning simultaneous acquisition of SEM image, hyperspectral CL maps, and optical spectra. Smaller diameter wafers, or miscellaneously shaped substrates are manually loaded on intermediary 300mm susceptors subsequently handled automatically by the tool.
Three types of systems are available:
The Allalin is a nanometer resolution spectroscopy instrument, based on a disruptive technology known as quantitative cathodoluminescence that integrates a light microscope and a scanning electron microscope (SEM) into one tool.
The Chronos is a variable temperature time-resolved nanometer resolution spectroscopy instrument that builds on the Allalin quantitative CL system. In continuous operation mode, the Chronos works like the Allalin system using the same high current density Schottky field emission gun.
The Säntis 300 system has been designed for fully automated control of 150, 200 and 300mm wafers.
The Santis 300 system offers 3 distinct acquisition modes: step and repeat (S&R), continuous scanning mode (AWpix), integrative scanning mode (FWbrush)
For More information

Contact Us Online Form
Phone: 916-897-2441
Email: info@Barnett-Technical.com