Raman microscope Confotec® NR500
Confocal microscope Confotec® NR500 is a high-precision, fully automated 3D scanning laser Raman microscope with a spectrometer.
Confotec® NR500 is designed for rapid non-destructive analysis of the physical and chemical properties of micro-objects and nanostructures, and for obtaining information on the substance by means of optical spectroscopy.
Confocal microscope Confotec® NR500 can be combined with a scanning probe microscope to obtain nanometer spatial resolution in Raman and photoluminescent mapping of the TERS and TEPL sample (Probe Enhanced Raman and Photoluminescence Spectroscopy).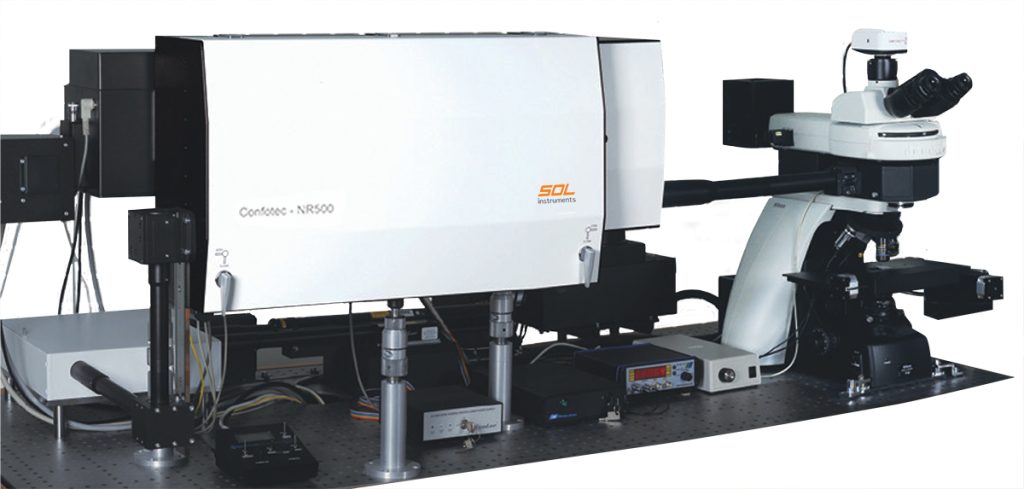 For More information
Click here for the Confotec NR500 page on the Sol Instruments Website.

Contact Us Online Form
Phone: 916-897-2441
Email: [email protected]