Chemical Analysis Products
Barnett Technical Services represents a line of high-quality products for the chemical analysis of materials. Our expertise includes applications and we often get involved in developing and recommending the best approach for a particular need. Please click on the links below to learn more or contact us if you have any questions.
FT-Near-IR/FTIR chemical analyzers including semiconducting bath monitoring (Talys and WPA) and process chemistry applications (mid-IR reaction monitoring and near-IR analyzers).

EPR is the only technique that can directly measure free radicals. This can be used for a wide range of applications including quantum computing, biological structure analysis, irradiated food monitoring, Beer industry and Materials science.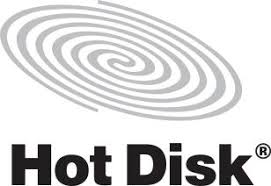 Hot Disk manufactures scientific instruments thermal transport properties.

Trace gas and isotope analyzers based on Off-Axis Integrated Cavity Output Spectroscopy (OA-ICOS).
For More information

Contact Us Online Form
Phone: 916-897-2441
Email: info@Barnett-Technical.com