Top | Tools | Videos | Catalog | Applications
Electrical Probing | Collection Pro | D-MARK
Micro Support's Quick Pro arms can be configured with a white light microscope to provide electrical probing on up to four probes. Probes can be positioned with 1 μm accuracy. Typical images of single probe arms and four-probe configurations are shown below.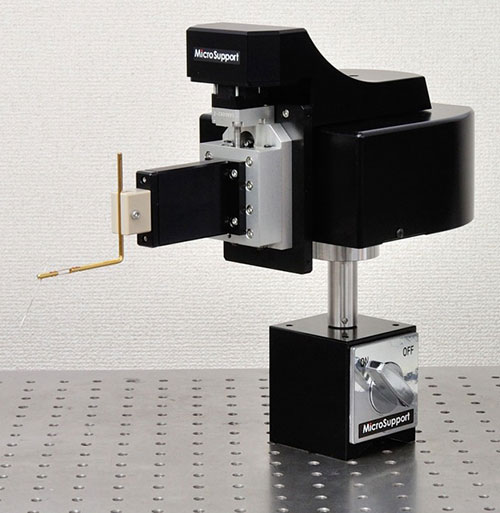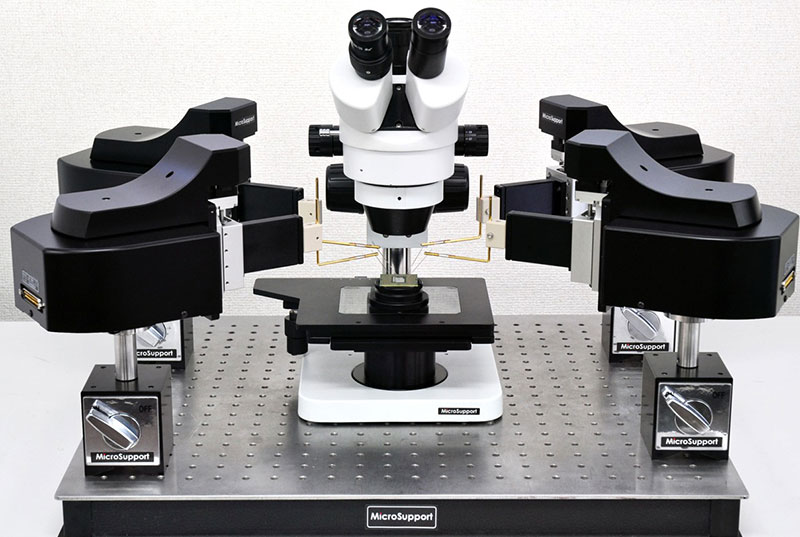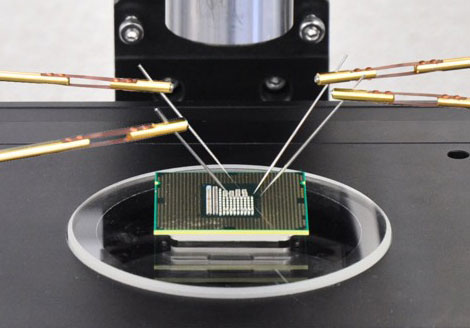 Steve's Solutions
To view the micromanipulator in action, visit the Steve's Solutions article featuring this instrument.
For More information
Micro Support page
Micro Support Manufacturers Website

Contact Us Online Form
Phone: 916-897-2441
Email: [email protected]