Top | Announcements | Tools | Videos | Catalog | Applications
Electrical Probing | Collection Pro | D-MARK
New updates are available for your Micro Support Micro Manipulator.  Updates are for all systems including Axis Pro F, FC and SS.
New Camera
The higher resolution camera will allow for magnifications above 3200X. The new camera will improve the image clarity at all magnifications.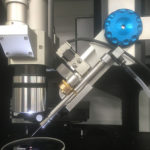 Remotely operated tools
More tools will now be operated from the mouse allowing for easy control in difficult environments.
Remote Pitch Rotator
Can rotate probes remotely making it easier to pickup and drop off samples.
New Version 4 software 
The new software operates under Windows 10.
It includes many enhancements to make operation better.
Navigation Map Upgrade
The Navigation Map is now extended to allow for tiling a 10 x 10 set of images to provide a larger area for visual imaging.
New User Interface (UI)
The whole UI has been redesigned to improve the experience. This includes placing your working image in the center of the screen and moving menus to the sides.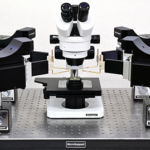 New Quick Pro
Quick Pro has now been updated to include the AxisPro controller, manipulator, and will now have a tablet interface.
For More information
Micro Support page
Micro Support Manufacturers Website

Contact Us Online Form
Phone: 916-897-2441
Email: info@Barnett-Technical.com