The Nanoro M benchtop super-resolution microscope offers spatial resolutions under 100 nm! Some typical images may be seen below: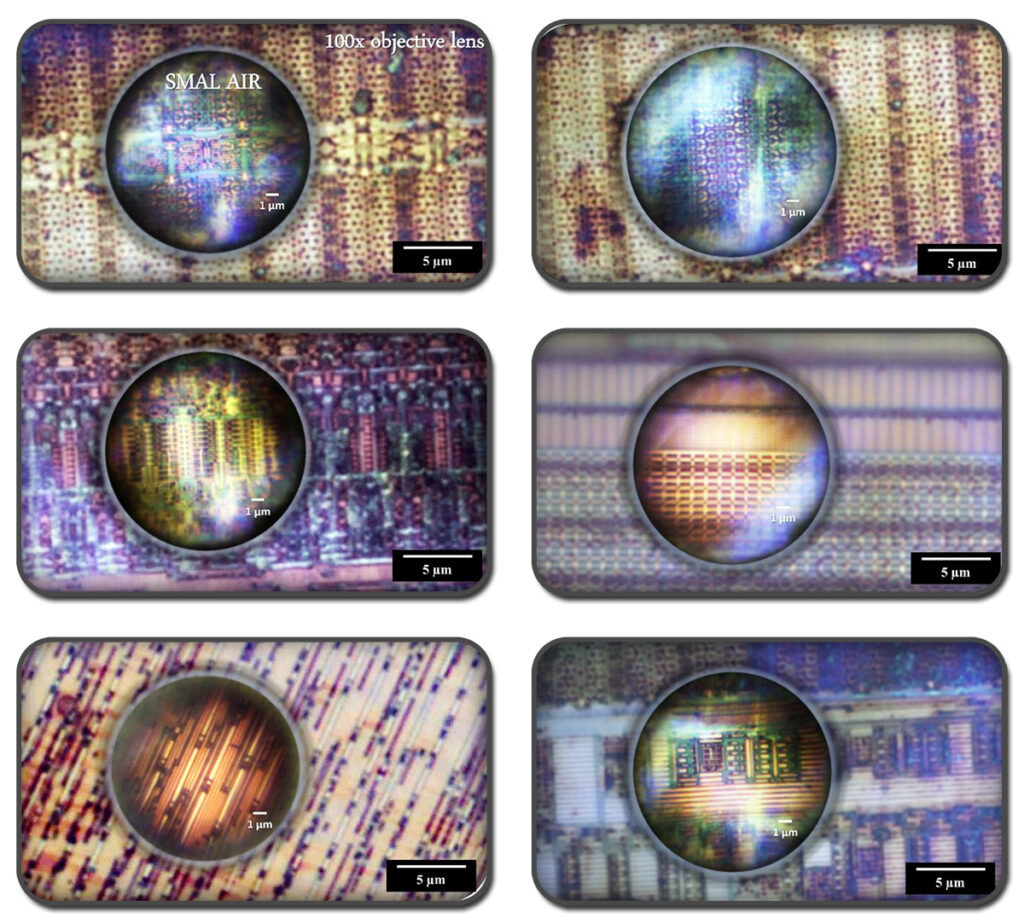 The following image shows the Nanoro M super resolution microscope is used to image 50 nm features on a semiconductor device.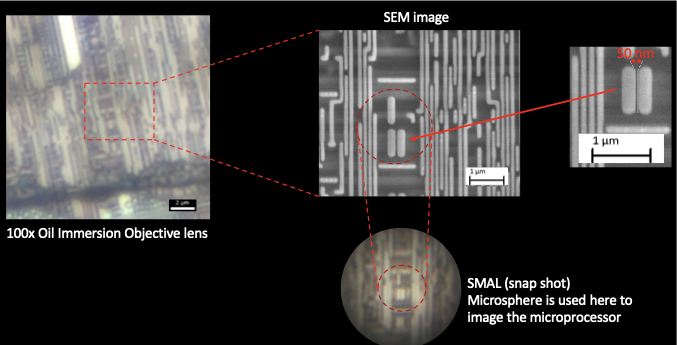 For more information on this system, click here.
The Nanoro M has been used for imaging semiconductor devices, graphene, geological samples, and many others. Contact us to discuss your imaging needs!

The Nanoro M high-resolution imaging capabilities can now be added to Nikon LV microscopes and other white light microscopes. For more information, please contact us!